We have designed a hand hammered, spring tempered Aluminum Bangle Charm Bracelet. Kelly says it should be a "Changle!".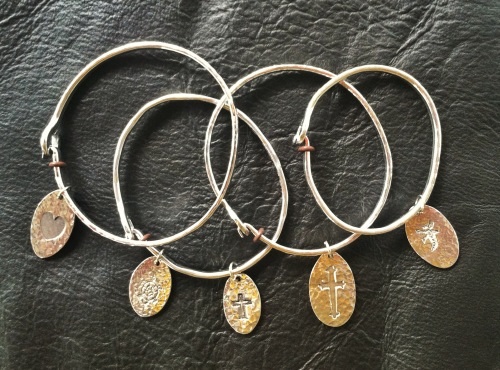 Right now, you'd have to be one of the women in our family to have one. We shall see ...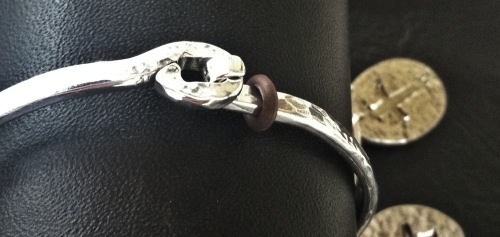 It uses a great latch we developed for it. Looks simple, doesn't it?
HAH!!!
We pulled many extra hours. Still wont get part of the family served til after Christmas. I can work, but I can't get the Post Office to work Christmas AM ... Imagine! Haha. Steve - gonna be afterwards. Need a few hours and co-operation. Save a present to open with your pocket knife before New Years. *<;?)>
Hope your Christmas is progressing well.
Gary and Kelly (Elves on staff - BPS)
Edited 1 time(s). Last edit at 12/22/2014 05:43PM by barnespneumatic.