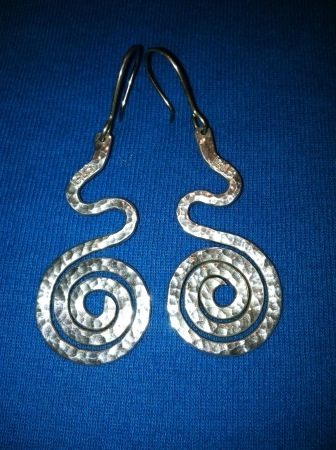 Hammered and Polished Aluminum. Handmade Sterling Silver French Wires. Very light Earrings. Kelly loves Hers.
Comes with Black Velvetine Gift Bag.
$45 plus Postage. ($6 USPS PRIORITY BOX)
Respond here or thru PM please.
Thanks for looking! Now Sold. Thanks much!!
Gary
Edited 2 time(s). Last edit at 09/13/2015 04:56PM by barnespneumatic.