Within the Bezel Frame, is the Prototype Brass Dome for my Expedition Case Idea. Note, I did not have my Canoe Stamp at the time. To make a case, I have the Dome with a flat rim around the dome; from which I make the hinges and catch. I never used this dome, because there was a small stress fracture in the rim. When I made the tooling for this bezel design, I realized I could completely remove the rim, and use this great Dome section as an insert. I silver soldered it within the bezel. I love it!
The Case is German Silver, the Insert Dome is Brass. This is an "Alloy" Piece. Part Maryland's BPN, and part Florida's BPS.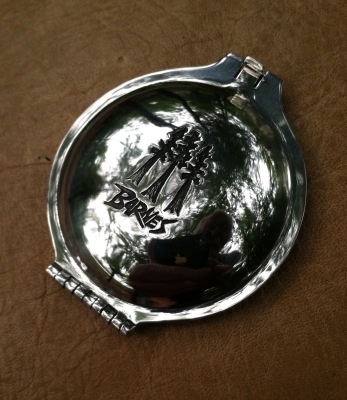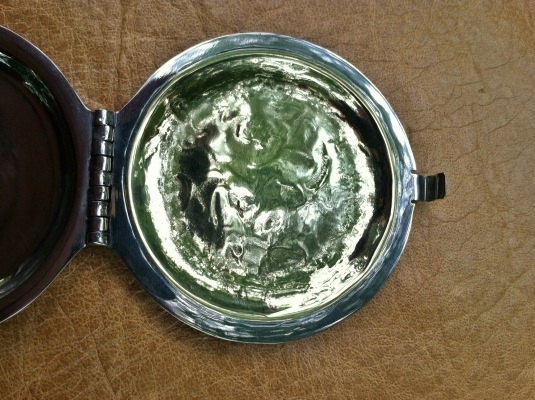 This Excellent Case is $495. You may split the payments to suit you. 2 payments - they don't have to be equal amounts.
Hope you can't sleep without it! Haha.
Gary
Edited 2 time(s). Last edit at 09/21/2015 03:54AM by barnespneumatic.