Here's the status today: My Laptop now starts up with everything displayed in Code. My phone no longer sends and receives in the fast iMessage for texts, Verizon's signal no longer reaches the pitiful sections of the shop that it did reach and delivers messages - eventually (got several while typing this from five hours ago!), our home modem continually throws me off and won't let me rejoin. Other then that, I.T. is tight. I had lunch with a guy who's trying to help.
Now, I'd told you I would have a couple of knives for sale today. I got one far enough to show. Hope you can see the finished piece in your mind. Its a couple of hours away. The other, very similar is back a few more hours behind that one. I'll work tomorrow.
Gonna finish this one with a polished blade, case, and these linen Micarta scales (you have seen this material on several other folders). The blade and spring are Stainless. It will have the engraved logo. Nice snappy spring back folder. Reply here. Thks! See the additional post with finished pics.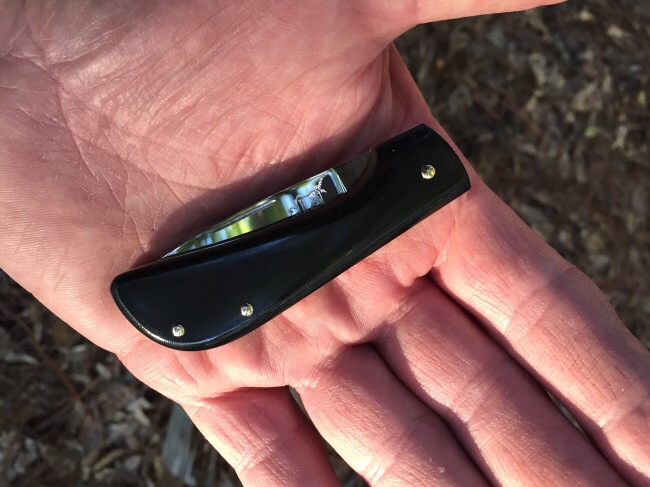 Gary.
Edited 3 time(s). Last edit at 09/21/2015 03:50AM by barnespneumatic.